Acupuncture
Our clinic provides a holistic approach to patient care by providing both acupuncture and physiotherapy.  Dr. May Xuemei Huang (Registered Acupuncturist) has treated patients with pain management, fertility, women's health conditions, and ear, nose, head conditions. We are also proud to have over 25 years of experience, ensuring you get the best quality of care.
Fertility
- Increase the blood flow to the uterus, thickening the lining and supporting implantation
- Balance the endocrine system and reproductive hormones
- Lower stress levels
- Regulate menstruation and ovulation
- Improve male sperm count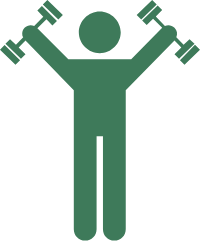 Physiotherapy
We want our patients to get the expert care they need. Our physiotherapy sessions are one-on-one with Amy Yu Fei Chen (Registered Physiotherapist) in private rooms, with no assistants and no double booking. Are you feeling pain from a sports injury? Repetitive stress from your job? A motor vehicle accident? Let us help you get your health back on track! You will be provided with individualized exercises, soft tissue techniques, acupuncture, and patient education to achieve a faster recovery.
Sports Injuries
- Ankle sprains
- Tendonitis
- Running injuries
- Patello-femoral pain syndrome
- Low back pain
- Muscle strains
- Knee pain
- Shin splints
Ear, Nose, and Head Conditions
- BPPV (Benign Paroxysmal Positional Vertigo)
-Meniere's disease
-cervicogenic dizziness (related to neck disorders)
-other vestibular disorder

Repetitive Stress Injuries
- Carpal tunnel
- Tennis elbow
- Low back pain (degenerative disc disorder, sciatica)
- Neck pain (stiffness, muscle tightness)
- Shoulder pain (rotator cuff injury, frozen shoulder)

Pre/Post-Surgery
- Rotator cuff repairs
- Anterior cruciate ligament (ACL) repairs
- Arthroscopies
- Total knee replacements
- Hip replacements
- Achilles tendon repairs
- Back surgeries
- Open-reduction and internal fixations of different joints

Motor Vehicle Accidents
We have the expertise to help you rehabilitate from:
- whiplash
- back strains
- accident specific joint, muscle, ligament, tendon, spine and bone conditions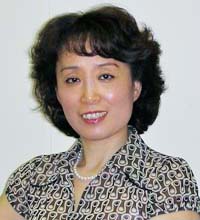 May Xuemei Huang   
R.TCMP, R.Ac
May Xuemei Huang completed her Chinese medical degree from Tianjin University (China) of Traditional Chinese Medicine in 1987 after 5 years of training. She has 13 years of clinical experience working at Tianjin Traditional Chinese Medicine Hospital and another 15+ years of clinical experience in North York acupuncture clinic in Toronto. She is a Registered Traditional Chinese Medicine Practitioner (R. TCMP) and Registered Acupuncturist (R.Ac) in Ontario.

Amy Yu Fei Chen
R.PT
Amy Yu Fei Chen is a Registered Physiotherapist (R.PT) with the College of Physiotherapists of Ontario. She graduated from the University of Toronto with a Masters in Physiotherapy. She completed a Bachelor of Science (Honours) degree in Kinesiology from Queen's University. She has experience treating a variety of conditions, ranging from sports injuries and repetitive stress conditions, to Ear/Nose/Head conditions and Motor Vehicle Accident patients.

Driving Directions
It is one intersection north of Yonge and Finch. There is free parking at our building (Newtonbrook plaza).
TTC Directions 
Get off at Finch Station and walk north (~5 min) until you see the 5799 Yonge St business sign. 
Book an Acupuncture Session with May Huang R.Ac
*Please Note: Our administration will contact you to confirm your appointment within 1 business day.
Book a Physiotherapy Session with Amy Chen R.PT
*Please Note: Our administration will contact you to confirm your appointment within 1 business day.